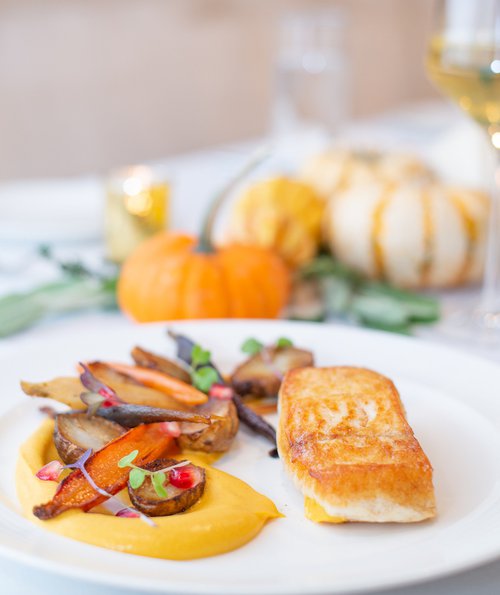 Looking to gather around the table with family and friends without the hassle of spending hours in the kitchen and entertaining all of your guests? Join us at Nerai for a safe and socially distanced Thanksgiving dinner and let us serve you. We will be opening our doors from one o'clock in the afternoon until 8 o'clock in the evening to celebrate and give thanks.

At $75 per person, our 4 - course Prix Fixe menu offers a Greek twist on classic Thanksgiving dishes, like our Autumn Salad, Butternut Squash Gnocchi, Turkey Moussaka, and Pumpkin Feta Cheesecake, in addition to dishes from our a la carte menu featuring Greek dishes like our, char-grilled octopus over santorini fava, baby lamb chops with onion soubise, a dolma, and honey glazed carrots, and for dessert hand rolled baklava with pistachio gelato. Additionally, a children's menu is available for guests under 12, at $35 per person featuring roasted turkey or spaghettoni and meatballs. 

We are currently accepting reservations over the phone and online. We look forward to celebrating the occasion, and continue to implement strict safety measures to ensure a safe and enjoyable experience for all!
Click HERE to view our Thanksgiving Day menu!